Emily + Jason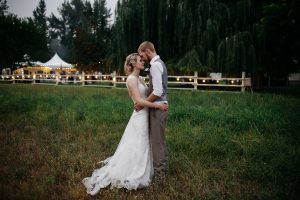 I had talked to three other photographers before Melissa and as soon as I found her website, which was AMAZING and had so much information (like the sample timelines ), I knew I wanted her to be our wedding photographer! And by the time we had our first phone call (now) hubby and I both knew 100% she was who we wanted, and when wedding day came she did not disappoint!!
My favorite part was when I was still getting my makeup done and she was out taking pictures of my dress and rings and accessories and people kept coming in like "OMG I can't wait to see these pictures she's doing all these cool things!!" And so I had all this good anxiety waiting till after we got our pictures back to see them! But I also LOVED doing the first look (with my dad and hubby) my favorite picture of all of them (I think…really hard to pick…) Has just the back of my dad and I with the hubby ahead of us before the first look.. makes me tear up every time! You just made the whole day so easy going and enjoyable it's really hard to say what I loved the most…..!!
Everyone whose seen the pictures wants to knwo who Melissa was! My favorite was my friends mom: "I have three daughters I must have this photographers information!!" But if my friends hadn't seen you or Melissa's work I would say something like "Melissa made my day so easy and stress free, I can't even imagine my wedding day with a different photographer! As soon as she showed up to the venue it was like I had known her forever and she somehow managed to get every little detail I had planned captured!"
All in all Melissa was 100% a perfect fit for our wedding and I would do it over and over again with her!!
Sarah + Dean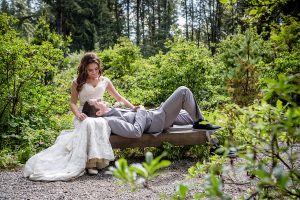 Melissa is amazing and we couldn't be happier with our wedding photos (she did our engagement shoot as well). From start to finish everything was on point. We received endless compliments on both our engagement and wedding photos. I'd recommend Melissa to anyone. She's easy going, uber talented, and makes the process look and feel natural. We're so pleased with the results and are really grateful to have such beautiful photos of our wedding day.
Tricia + Kent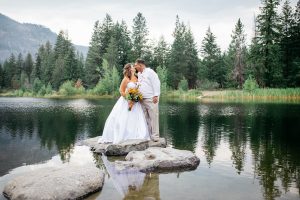 Our favorite part of our wedding photography experience was your "style" – SO easy to work with – made us feel very comfortable and relaxed….while being extremely efficient!  Neither of us are 'spot light' people – so you helping us to just be us (with gentle guidance of what to do, how to stand, etc) and enjoy our time together was perfect!  I also greatly appreciated that you were 'running the show'.  For example – when trying to getting wedding party photos – there were lots of opinions – and you did a really good job of nicely (but with authority) getting everyone to do what you needed them to do (ie in, out, move here or there).
You made getting photos taken a breeze….and even enjoyable!  You worked great with our videographer and the end product we could not be happier with. Thank you again.
Katherine + Juan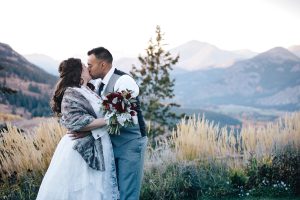 We are in LOVE with the photos! Seriously, Melissa you did an amazing job. We can't thank you enough. Juan and I stalked your website for a while and fell in love with your style. Both of our favorite part of you photographing our wedding was interacting with you. Your personality was perfect for us and our big day. We could tell that you LOVE your job. That passion you have for photography spilled into our wedding, making it that much more fun!
You are simply AMAZING! The quality of the photos, the angles, the lighting, the knowledge that you have as a photographer is one of the best. You are fun to work with and you made the whole experience stress free. But also.. you are a tease with those photos!! Please quote me on that – "Holy Shit what a tease" 🖤
Thank you again. It was a pleasure working with you.
Megan + Colt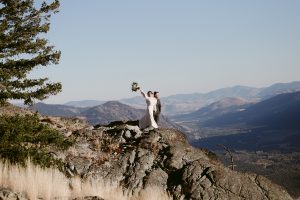 I could not have picked a better photographer. We decided we wanted to elope in a place that means the most, Winthrop. I found Melissa and she basically put together the entire elopement for me in less then 3 weeks. I got the pictures I had envisioned and I am forever thankful!!
Victoria + Josh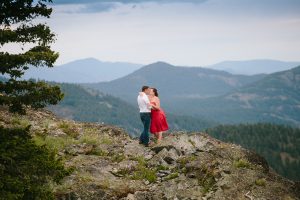 I am not sure how to tell you just how wonderful an experience we had!!!! We LOVED Melissa! She was just someone that you feel like you have been friends with forever. We talked non-stop the drive up to our location and laughed the whole shoot! She was so incredibly easy to work with and I really appreciated the tips to help make me look my best (drop the shoulder! ha ha). On top of all that…..
1. We were out of town for our pictures. Melissa was SOOOO helpful! We did not know the area and she picked the PERFECT spot!! It was a bit rough of a drive so she let us park our rental car & drove us up!
2. I couldn't decide on the perfect outfit. She let me send her pictures of what I was deciding between to help me pick!! AND she sent me a pinterest link how to coordinate my fiancé's outfit!
3. I wanted to get my hair done in town and she gave me recommendations of great local beauticians. My beautician was inexpensive & happy with my hair!
4. I was (like everyone does I'm sure) dying to see our photos & didn't know how I was going to survive the wait She sent us 3 photos the next day!!! BOOK HER for the PERFECT engagement photos!